Big Boys in Big Diapers!

MenWearingDiapers is all about young adults who wear diapers and act like the big babies they secretly are!
Diapers, pacifiers, bottles and more await these young studs who never grew up; captured in high-quality photos for your viewing pleasure!
Adults Only please

While we don't offer hardcore sexual content, we restrict this site to adults over the age of 18 to allow for open and uncensored conversations.
We host uncensored stories and thousands of photos of diapered guys that should be viewed only by mature adults interested in the subject of diapers, infantilism and age-play.
See the Boys:
Get a taste of the sweet diaper boy content available in the members area by taking our free tour. You'll see just a sampling of the Teen Baby cuties waiting for you inside!

Take the Tour

No Porn, Just Diapers!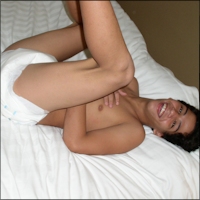 Age-play is all about fun and fantasy. MenWearingDiapers doesn't offer sexually explicit content or pornography. Just photos and videos of sweet diaper-loving guys.
Don't settle for generic porn sites where the models just add a diaper to the sex scene, our photo sets were designed just for Adult Babies and those who love them; and was shot by photographers who understand what little ones like you desire!
Bedtime Stories
MenWearingDiapers has more than just adorable photos. You'll also enjoy original stories about guys who wear diapers written by diaper lovers for diaper lovers. Along with the originals are classic and popular diaper boy tales from across the internet and around the world!
Age-Play Fetish Fantasy
MenWearingDiapers is an age-play art site. All our "boys" were at least 18 at the time the photos were taken. The use of diapers and other props is not intended to imply a younger age but to highlight the ABDL fetish.
The Art of Diapers

We specialize in capturing the beautiful world of males who wear diapers; and strive to she the artistic side of the beloved nappies by showcasing unique diaper brands close-up from many angles. We know you love the dudes, but it's their duds that really bring a smile to your face.